Where travel agents earn, learn and save!
The best place to enjoy the Caribbean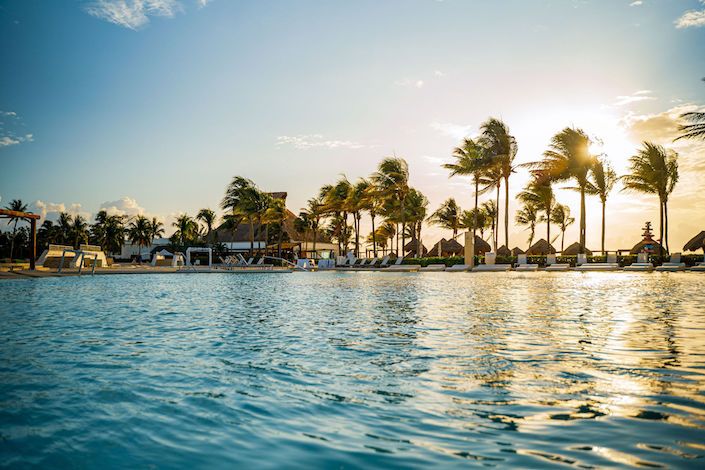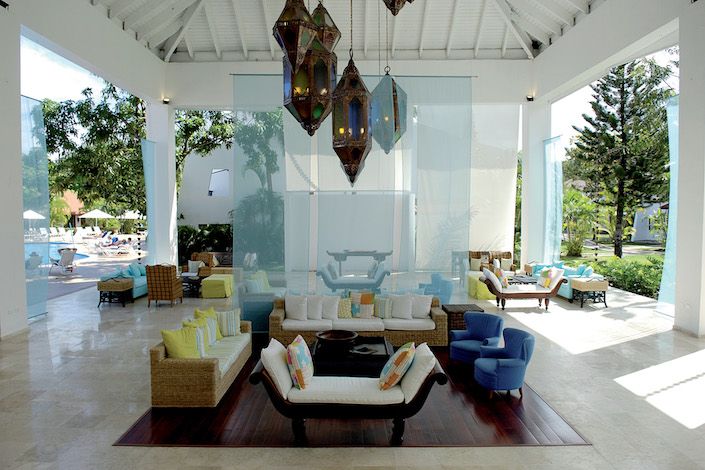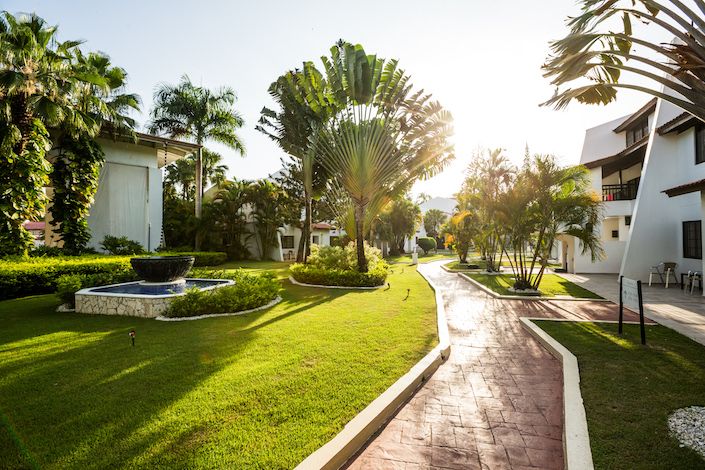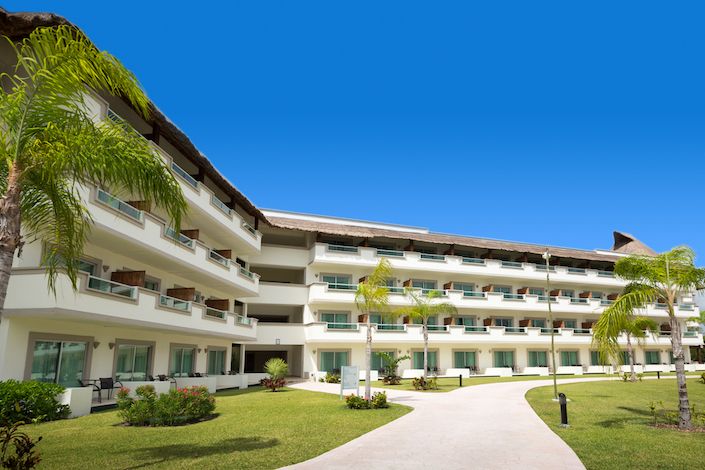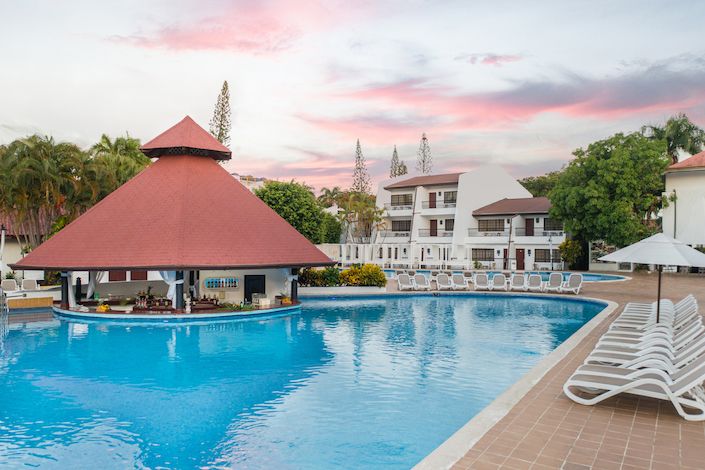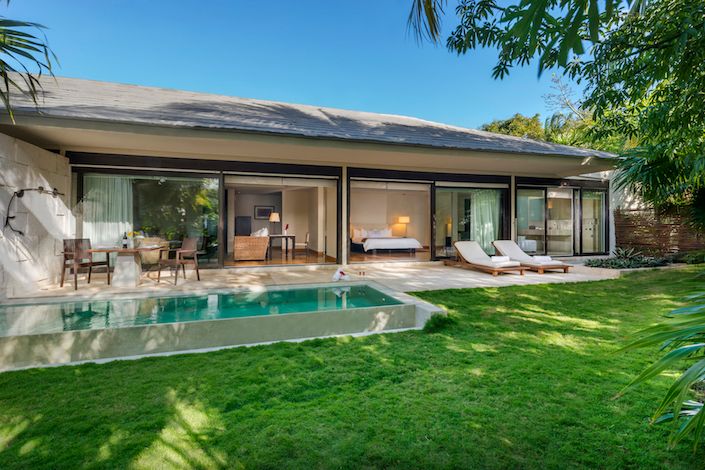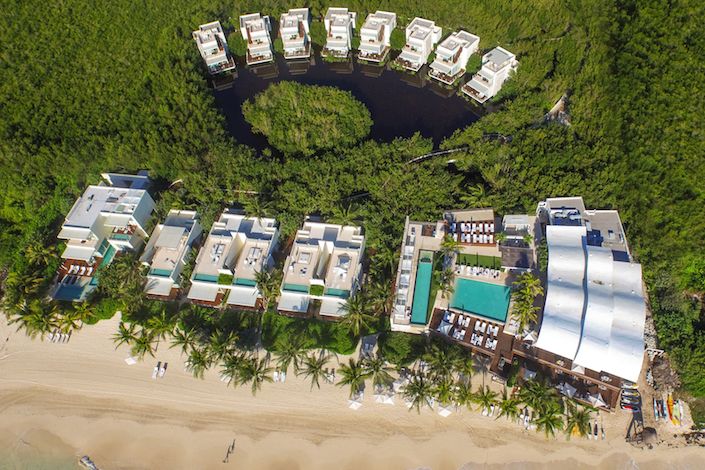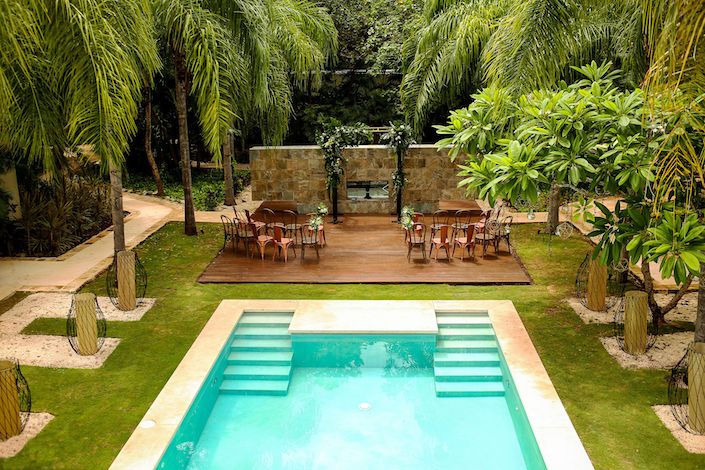 BlueBay Hotels is an international hotel chain with a wealth of experience in the tourism and leisure sector. In the Caribbean, it features premium quality 4 and 5-star hotels offering customized vacations under the all-inclusive concept.
In idyllic beachside locations designed for both families and adults only, the hotels offer a wide range of dining options, wellness treatments and experiences, making them truly unique and unrivaled.

The best place to enjoy the Caribbean.
Resorts Overview:
DIAMOND SUITES *****GL (Playa del Carmen, Mexican Caribbean)
An adults-only luxury resort where art, nature and tradition come together to harmonize body, soul and mind.
The luxury of 4 diamond certification takes on a whole new meaning at Diamond Suites Hotel, bringing together art, nature, tradition and sustainability in the idyllic Mexican Caribbean.
An adults-only, all-inclusive 26 hectare paradise surrounded by lush tropical forests and beaches transport you to a haven of serenity, making it ideal for disconnecting from it all and discovering oneself.
Divided in 10 categories, the hotel's 128 exclusive suites coexist in harmony with the cenotes, lagoons, rivers and the Caribbean Sea. Every room is on water and designed to have a minimal impact on nature.
The resort's architecture blends art and nature, and offers a wide array of wellness services, activities, and specialties to make it even more unique.
Ultra-luxury and eco-friendly category
À la carte luxury all-inclusive service
24-hour room service
Spa and wellness treatments
4 swimming pools, one is an infinity pool
Gourmet restaurants
Wedding and honeymoon packages
Temazcal ceremony
On-site natural cenote
Unique courtyards designed by different Mexican artists
Dog friendly
Experiences
Staying at Diamond Suites is an experience in itself, but the resort also provides services aimed at the physical and mental well-being of its guests, romantic getaways and cultural excursions.
Temazcal ceremony
Spiritual retreats
Tour of the hotel's courtyards
Swims in the natural cenote
Mayan dining
Evening shows
Health and beauty treatments
---
BLUEBAY GRAND ESMERALDA ***** (Playa del Carmen, Mexican Caribbean)
Unique All-inclusive resort designed for a dream family vacation.
This all-inclusive hotel, located on 180 hectares of pristine beachfront property, has been designed to meet the needs of all the family. It offers incredible facilities to relax and enjoy leisure activities and a wide range of dining alternatives.
The hotel offers 979 fully equipped rooms and suites with view of the sea or the gardens that are divided among eight beautifully integrated buildings in an unbeatable setting.
All-inclusive service
Beauty and wellness treatments
6 à la carte restaurants
Wedding and honeymoon packages
Kids Club and Nanny service
Dog friendly
Experiences
BlueBay Grand Esmeralda offers a wide range of family-friendly activities, together with a variety of treatments and wellness packages for couples.
Health and beauty treatments
Evening shows
Activities and classes for adults and children
Excursions (Chichen Itza, Isla Mujeres, etc.)
Water activities on the private beach
---
BLUEBAY VILLAS DORADAS **** (Puerto Plata, Dominican Republic)
Intimate and exclusive adults-only resort located in a unique setting in the Dominican Republic.
One of the most sought-after destinations in the Dominican Republic is the all-inclusive, adults-only BlueBay Villas Doradas, which is situated directly on the seafront of Playa Dorada's beach.
The hotel features 245 rooms, split between suites and independent villas, each with a jacuzzi and private terrace. Being close to the Playa Dorada golf course makes this hotel ideal for golf enthusiasts.
All-inclusive services
3 swimming pools
Spa and wellness treatments with the latest technology in beauty treatments
Wedding and honeymoon packages
3 themed restaurants
Experiences
BlueBay Villas Doradas boasts a wide range of experiences exclusively designed for adults and designed to meet all the needs of the hotel's guests.
Multi-themed classes (cooking, cocktails, massages, etc.)
Excursions
Water activities for adults
---
Weddings:
Experts in planning weddings, BlueBay Hotels provides couples with custom-designed packages for their special day in all properties (Dominican Republic and Mexico).
Personalized details for the happy couple, honeymoon, gift packages for the guests, and opulent beauty treatments are just a few of the services provided to make this an occasion to remember.
Weddings at Diamond Suites
The hotel offers the possibility to celebrate weddings in unique settings like the resort's private beach, an exclusive setting by the pool or in the hotel's elegant lobby.
The happy couple can select between a wedding à la carte and one of the existing packages created for all kinds of celebrations, and a wedding planner is available to help if necessary.
Packages available:
Diamond in Love
Blue Hope
Heart of the Ocean
Weddings at BlueBay Grand Esmeralda
Specialists in beach weddings, BlueBay Grand Esmeralda provides you with the option to customize every aspect of your big day down to the last detail or select from a variety of predefined packages that make it more affordable, easier and more comfortable for the newlyweds.
Packages available:
Love in Blue
Love Spell
Sweet Heaven
Weddings at BlueBay Villas Doradas
In order to create an unforgettable experience in the Dominican Caribbean, the BlueBay Villas Doradas weddings team takes care of all the elements surrounding the big day, bride, groom, family, guests and all the decorative details so that the protagonists can focus on enjoying themselves.
Packages available:
Love in blue
Mystic Love
Caribbean Dream
---
CONTACTS:
Greta Hidalgo, US and Canada Sales Director: GHidalgo@bluebayresorts.com

BDMs:
Diamond Suites:
BlueBay Grand Esmeralda:
BlueBay Villas Doradas: