Where travel agents earn, learn and save!
News /

Virtuoso's 2023 Symposium kicks off with insights on booking trends
Symposium focuses on thought leadership and networking at the highest level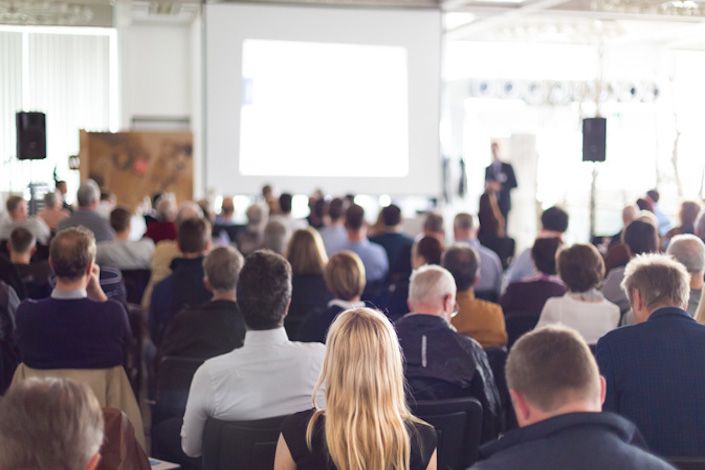 Virtuoso annual Symposium is officially underway, with 385 travel professionals from 35 countries converging this week in Montreal.
Taking place from May 17-21, the Symposium focuses on thought leadership and networking at the highest level, attracting owners and managers from Virtuoso's travel agency members as well as top-level executives from preferred travel partners. This year's event includes a General Session, formal and informal networking events, breakout discussions and shared experiences throughout the city such as a gala evening at St. James Theater and a visit to Cirque du Soleil's headquarters.
To kick off the Symposium, CEO Matthew D. Upchurch shared details on the network's inbound and outbound travel to and from Canada, as well as what's currently propelling post-pandemic recovery: demand for luxury experiences, and an increase in affluent travellers who can afford it and value professional advice. According to Credit Suisse Global Wealth Report 2022, there'll be a 34% increase in the next five years to more than 62 million millionaires in the world, with over a million of them in Canada alone.
"Travel advisor demand is at an all-time high," he said. "There's no doubt they are appreciated for their travel expertise, but when we asked what they most value in their advisor, clients said things like 'their advisor is mindful, sincere, dependable, helpful, understanding, inspiring as well as considerate and big-hearted.' As AI continues to make waves across every industry, these are attributes that are distinctly human and inspire trust and confidence, all things that are increasingly desirable in a digital world."
Outbound Travel
According to Oxford Economics, global outbound travel will likely return to pre-pandemic levels in the second quarter of 2024, with Canadian outbound travel recovery anticipated by Q2 of 2023. Overall, Virtuoso is already seeing future sales that almost double those from 2019 – 91% higher.
Analyzing bookings from its Canadian clients, Virtuoso is seeing a shift away from domestic travel, with international travel now up 152% over 2019. Top outbound destinations include the United States, France, Italy, the United Kingdom, Costa Rica, Barbados, Anguilla, Turks and Caicos, Mexico and Indonesia. Destinations on the rise include Japan, Thailand, Jamaica, Cayman Islands and St. Kitts and Nevis.
Booking windows have reduced from 186 days at the beginning of 2021 to 64 days, now mirroring U.S. booking trends.
Hotel Trends
Virtuoso also analyzed its more than 34 preferred hotels across Canada. While its global hotels continue to see sales 97% higher than in 2019, its hotels in Montreal – Fairmont The Queen Elizabeth, Ritz-Carlton Montréal, Le Mount Stephen and Four Seasons Hotel Montréal – are seeing collective sales at 115% higher.
Average daily rates at Virtuoso's Canadian city properties are 50% lower than cities within Europe and the U.S., despite the number of bookings being up as much as 121% in Montreal and 117% in Toronto. Similarly, mountain destinations like Whistler are seeing bookings climb to 32% over 2019, while average nightly hotel rates are up only 6%.
What Travellers Want
In terms of what luxury travellers are now seeking, Virtuoso has identified 'true service' as a key differentiator, as well as the premium placed on having the experience they want. In a recent study commissioned by Virtuoso, 57% of global travellers surveyed said that "creating a travel experience that best fits my expectations is more important than price."
High-end travellers are also seeking out exclusive-use experiences, choosing both private aviation and villa accommodations in the same trip. Plus, Virtuoso's yacht bookings are up 79% over 2019.
Source: Travelweek