Where travel agents earn, learn and save!
A Natural, Forward Thinking Beach Enclave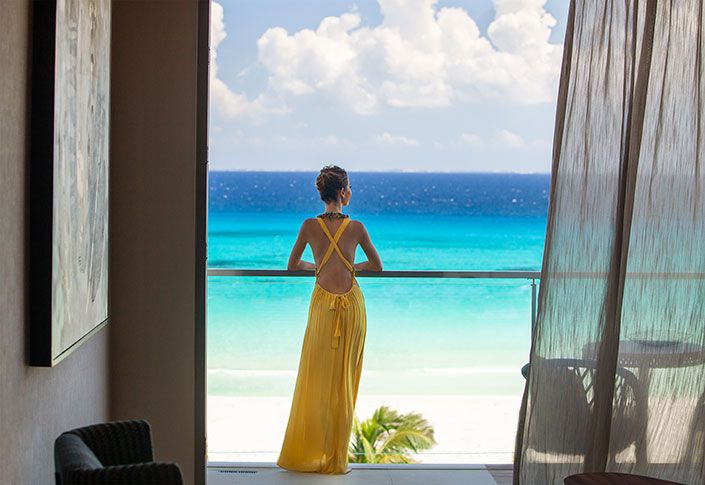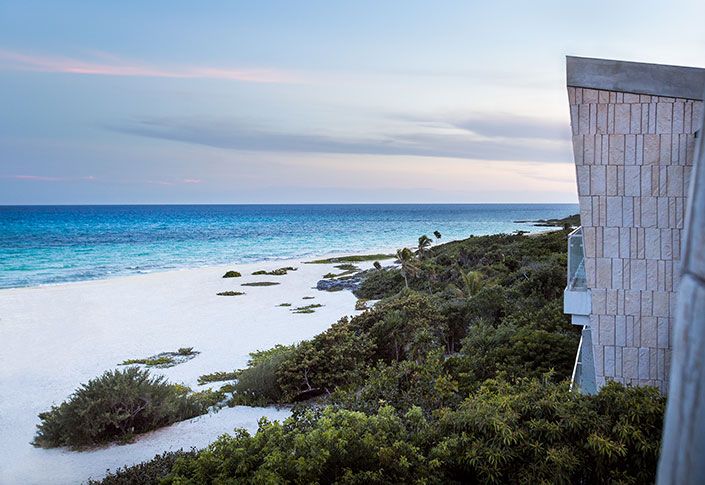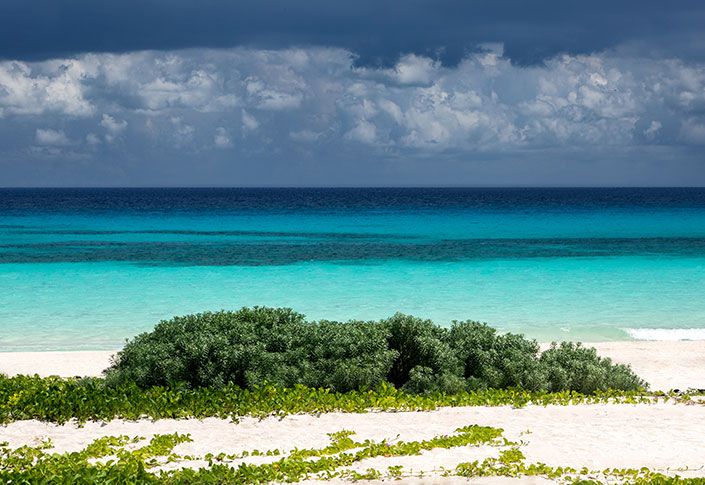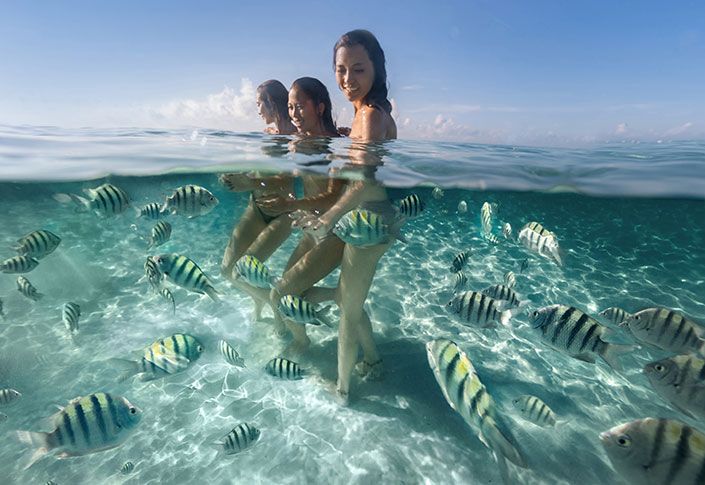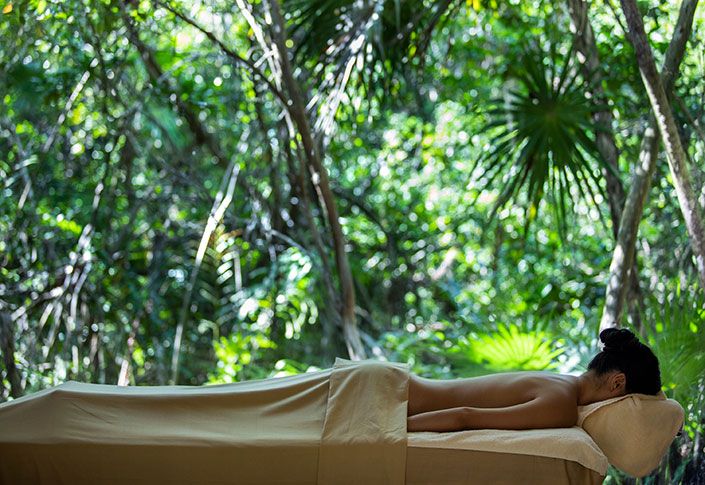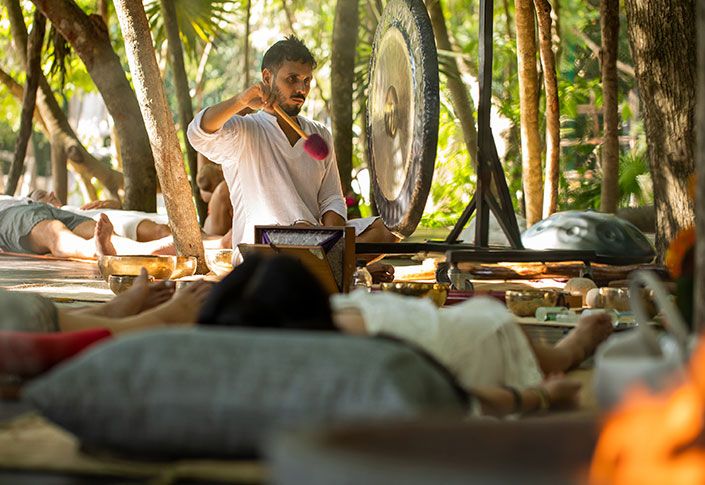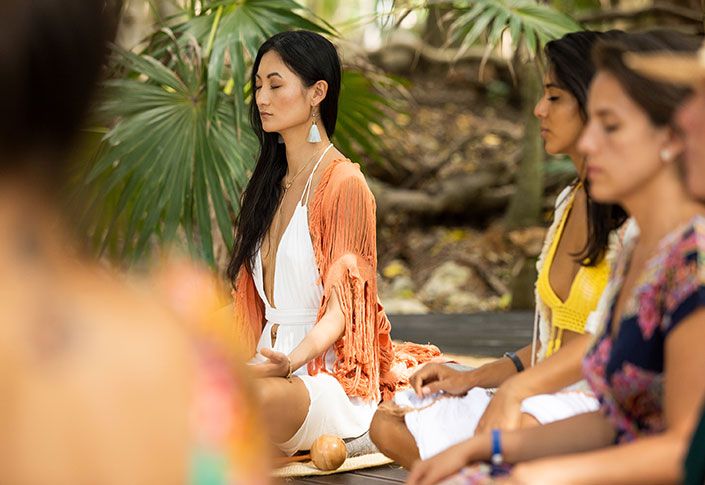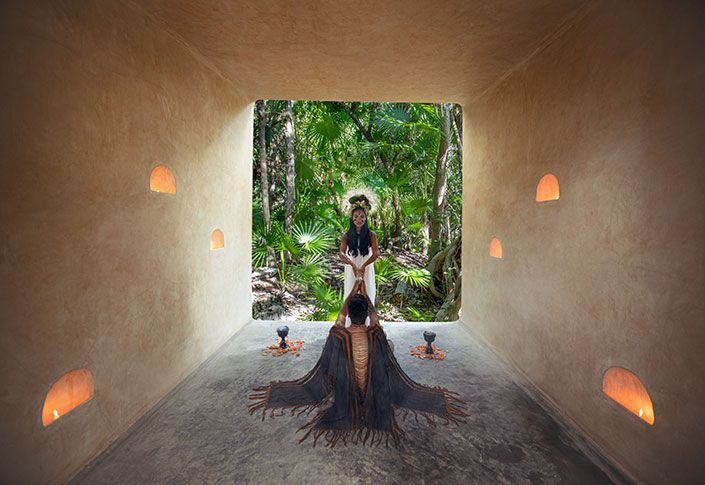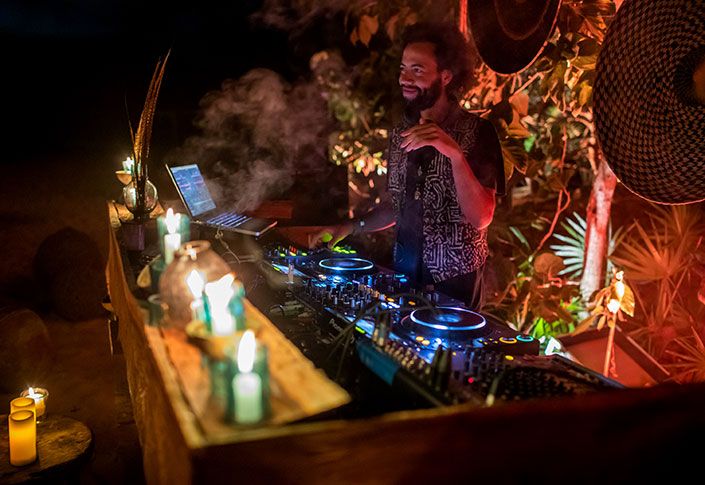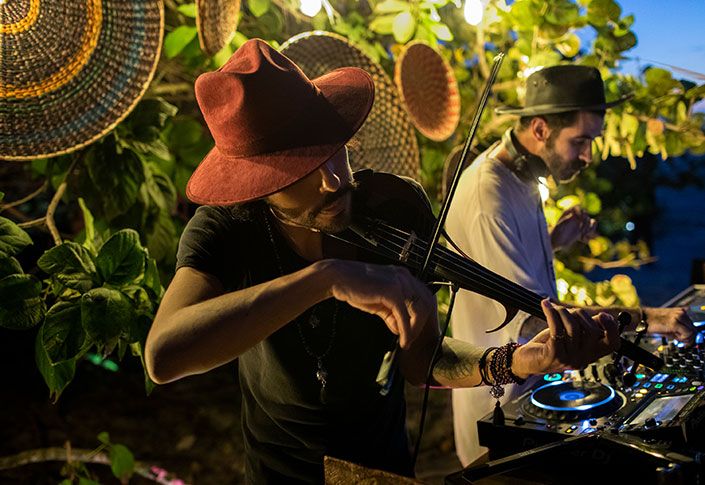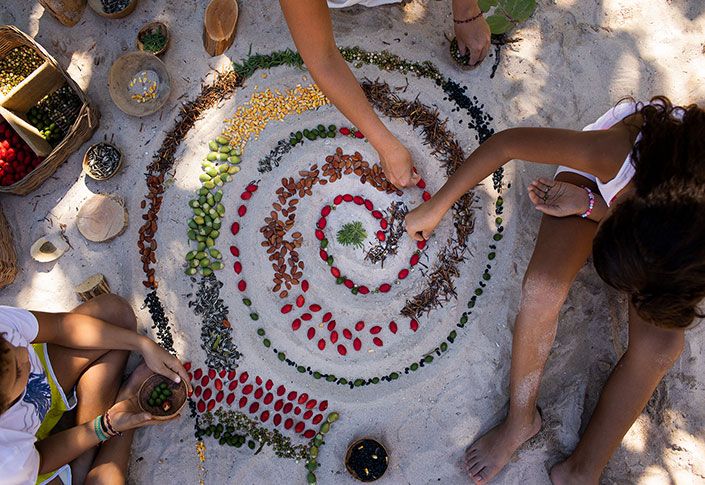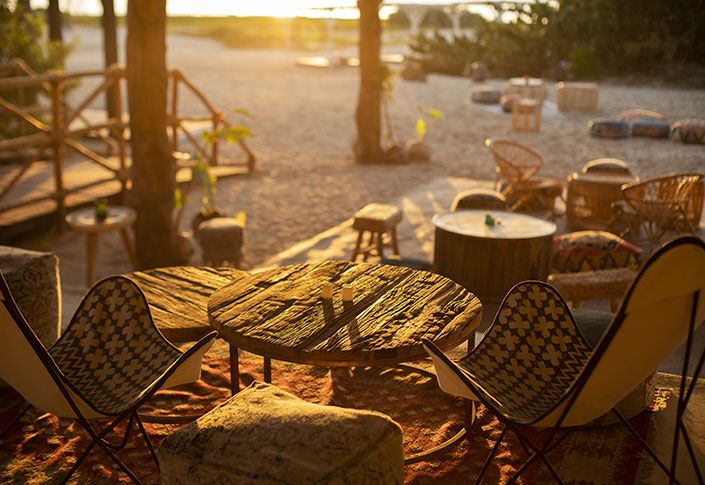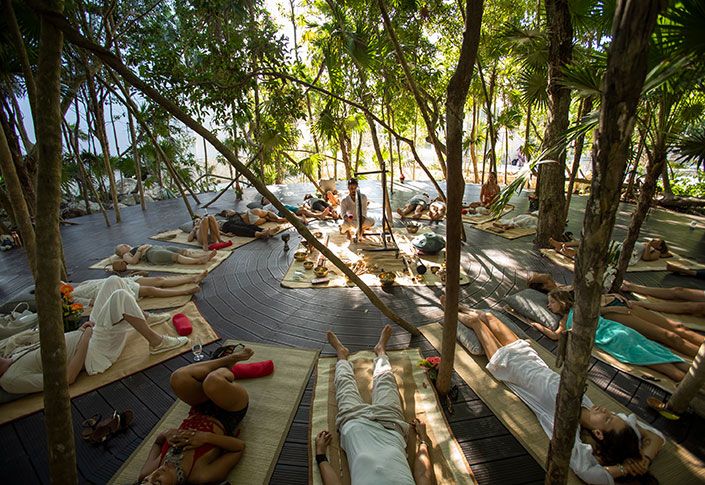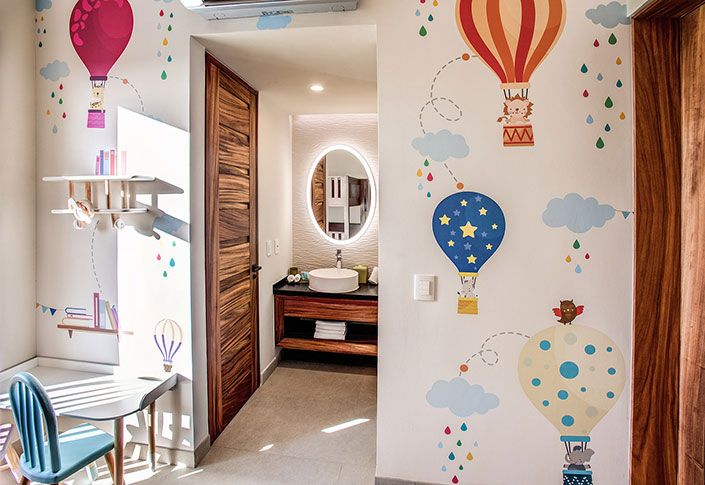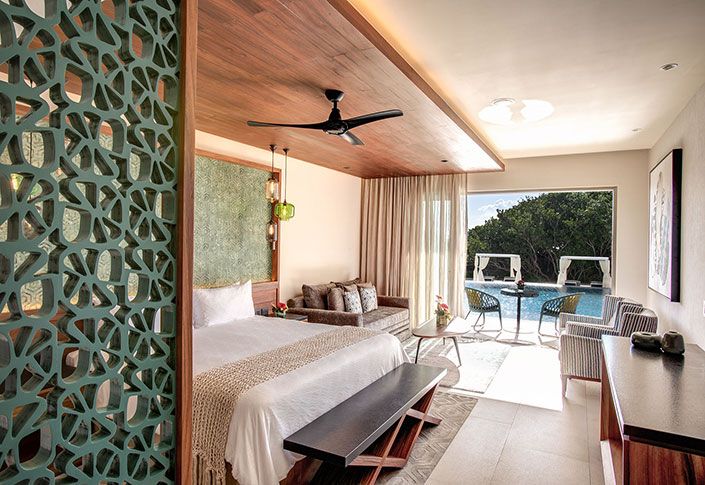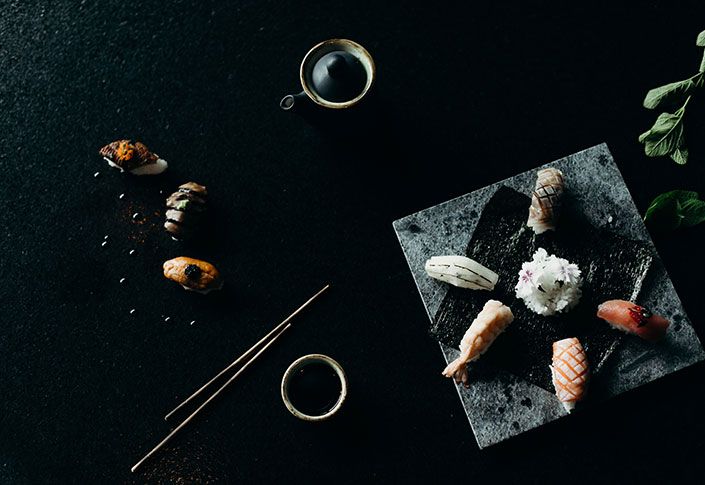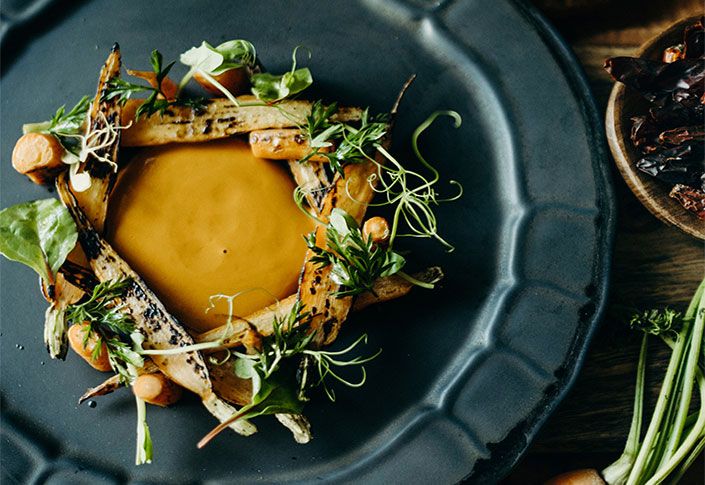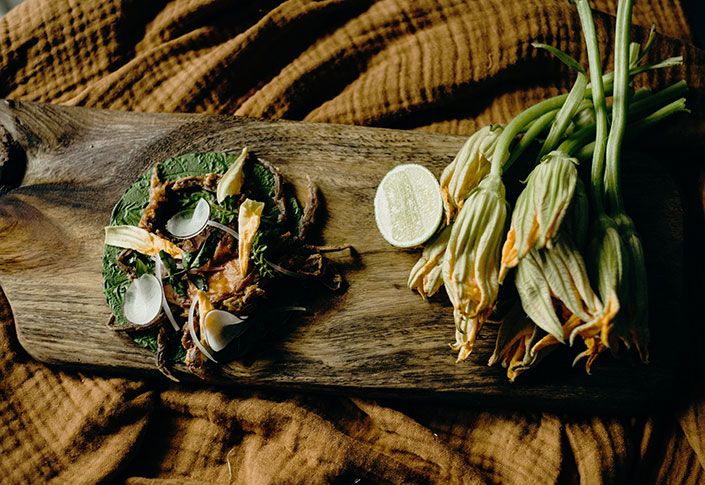 Palmaïa, The House of AïA, invites guests to celebrate the complexity of the Riviera Maya while reconnecting with nature, the sanctity of life, and the true human spirit. In a region dotted with resorts and hotels, Palmaïa stands apart with its location between a pristine white sand beach and cool-water cenotes on the cusp of the undisturbed jungle, and thoughtful programming created for guests to explore and step outside their usual comfort zones.
The Architects of Life program, led by the resident Shaman, offers personal growth practices such as cacao ceremonies, yoga, multi vibrational sound healing, meditation, plant ceremonies, and ancient practices. While the Rituals of Sound program features experimental musicians, who transport guests through curated deep beats and deep-fusion electronic music with acoustic overlays.
For families, Palmaïa has spacious suites with bunk-bedding for kids and operates the only holistic fun children's activities program in hospitality run by certified Waldorf Educators. While on property, guests can dine from a selection of four restaurants along with a rotating food truck, each serving plant-based menus and non-plant-based options.
The resort also includes a jungle spa, Atlantis, where ancient ceremonies like the storied Temazcal are included in the menu of services. At Atlantis, one is guided by the Book of the Nine Paths to Health, designed to treat emotions as root causes rather than physical pain.
PalmaÏa is a gifting community and provides everything guests need in the cost of a stay, so guests can enjoy unrestricted access without the hassle of exchanging currency.
The Principles of AïA
Resort refers to AïA as their connection to nature. A double-sided mirror to our true, inner selves. She is harmony and disruption, the source, the circle of life, the root of meaning, and the giver of purpose.
Natural Inclusion All are welcome to a seat at the table or a place by the fire. The House of AïA transcends age, race, and gender. Palmaïa - The House of AïA is defined by their principles, and by their power to inform and shape the greater community.
Balance Excess is easy, but harmful. Restraint is difficult, but fortifying. The House of AïA provides all you need, when you need it, helping to restore balance.
Self-expression A home where you can relax, shine, and be your truest self. A place to share wisdom, talents and knowledge with the tribe — or to listen, watch and learn…
Non-violence With vegan rooms and extensive plant-based menu options at every restaurant, The House of AïA helps you participate in non-violence towards yourself, the planet, and the natural world of mammal, fish and avian species.
Participation To seek and discover new experiences to achieve personal growth, you must first open your heart and mind to AïA, let her in, so you can be one.
Absolute Respect The authentic tribe is founded above all on respect for ourselves and for each other. Safe space is created within the gathering of mindful souls.
Palmaïa - The House of AïA Sales Tools:
Click here to download your copy of the Fact Sheet
Click here to download your copy of the Brand Deck
Click here to download Awen, The Children's Kingdom Program
Group, Weddings & MICE
For your dream beach wedding or overdue vowel renewal. The eternal promise of two lives leaping together into the unknown. Rites of romance. Rites of devotion. Rites of love. Celebrations by morning, noon, and long into the night. Whether your clients dream of a grand celebration or an intimate gathering, Palmaïa - The House of AïA invites you to explore all the possibilities. They humbly devote absolute care to every detail to achieve the most exquisite and sought-after ceremonies in the Riviera Maya. Contact: rituals@thehouseofaia.com
Palmaïa - The House of AïA Contact Information
Karen Collado | Sales Director
Shaz Dominguez | Rites of Passage Director
Events and Weddings sdominguez@thehouseofaia.com